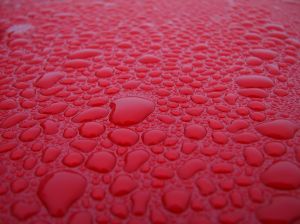 IEA ITALIA parteciperà al world businees forum 2009
I GURU INTERNAZIONALI INCONTRANO LA BUSINESS COMMUNITY

Il World Business Forum è uno degli evento più importanti per il management del sistema Italia
Il World Business Forum è partecipato da più di 3000 manager in cerca di nuove ispirazioni e strategie d'azione.
Questi gli speaker della nuova edizione: PRESIDENT BILL CLINTON, RODRIGO DE RATO, ANDREAS WEIGEND. RAJENDRA PACHAURI, GARY HAMEL, JIM COLLINS, LYN HEWARD, RUDOLF COLM, VIJAY GOVINDARAJAN, RUDOLF COLM, JEAN CLAUDE BIVER, ENNIO DORIS.
IEA-ITALIA HA ORGANIZZATO IL PRIMO CONSENSUS BUILDING MEETING SUL PROGRAMMA I3E PRESSO L'HOTEL HILTON - MATERA.
Il meeting vedrà incontrare diversi operatori della business community locale con gli operatori degli Enti di Ricerca e delle PA per la presentazione del progetto e delle opportunità legate all'utilizzo delle embedded technologies nei processi industriali o nelle applicazioni commerciali.
IEA ITALIA JOINED THE I3E (SEE PROGRAMME) MEETING IN PATRAS
The industrial informatics and embedded systems sectors present leading edge technology sectors that provide a competitive advantage for Europe. The SEE area is mostly characterized by developing low-wage based economies that will face a need for change in the near future. In order for these economies to be competitive in the globalised economy, focus should be placed on their transformation to knowledge-based innovation-driven economies. I3E addresses this problem through the creation of a transnational partnership comprising 12 partners from 8 different countries. The project will develop a Strategic Research Agenda in the aforementioned technological sectors that will make it possible to align research efforts in the area so that a significant critical mass is created. This SRA will be a result of a wide consensus building among the different stakeholders in the area, comprising academia, industry, the public sector, facilitators of innovation, such as clusters, technology platforms, existing networks of excellence as well as private financing mechanisms, developed through a wide transnational network in the area. It will thus be in line with the local / regional / national strategies in the area while synergies will be sought to similar initiatives at a European level. Nevertheless, research is not sufficient in an area; it should be transformed to innovation in order to give back to the community advanced products and services that will help increase competitiveness. I3E will create a methodological guideline on innovation showcasing how this transformation is possible utilizing international best practices for this purpose. The main project outputs SRA and MGI will be widely disseminated towards the enterprise world and the general public, while capacity building activities will be also undertaken towards the entrepreneurial world. The active involvement of policy makers will result in the influence of regional strategies in the area.
INTERVIEW OF BRUCE GOLDFARB WITH JUAN ENRIQUEZ
Juan Enriquez, businessman, and academic, is recognized as one of the world's leading authorities on the economic and political impacts of life sciences.
The founding director of the Harvard Business School Life Sciences Project, Enriquez has published widely on topics from the technical (global nucleotide data flow) to the sociological (gene research and national competitiveness), and was a member of Celera Genomics founder Craig Venter's marine-based team to collect genetic data from the world's oceans.
He is chair and CEO of Biotechonomy, a research and investment firm helping to fund new genomics firms. The Untied States of America, his latest book, looks at the forces threatening America's future as a unified country.
In order to have an insight on the next future relationship between business and genomics researches we suggest to read his last interview with Bruce Goldfarb http://www.brucegoldfarb.com/enriquez.htm.
FIRST EUROPEAN SME WEEK
The European Commission is organising the first European SME week in May 2009 to inform SMEs about available support at EU and national level for SMEs. The SME week will run from 6 to 14 May 2009. It will be launched in Brussels on 6 May but the vast majority of events during the week will take place across Europe in the Member States.
IEA- ITALIA at the World Business Forum 2008
You may think Milan's year as Italian Capital of Management Culture could not get any more spectacular, but the last week of October, business leaders across the country was gearing up for the pinnacle business event of the year – the World Business Forum 2008. IEA-ITALIA was there.
Special Guests:
Garry Kasparov & Strategic thinking
Muhammad Yunus & Leadership and Change
Francis Ford Coppola & Entrepreneurship
Jack Welch & Management
C.K. Prahalad & Strategy
Angela Hirata & Case: Havaianas
Richard Boyatzis & Emotional intelligence
Juan Enriquez & Innovation
Jimmy Wales & Social network
OCTOBER 29 - 30, 2008 - FIERAMILANOCITY - MILAN
50 MILIONI DI EURO PER LE ZONE FRANCHE URBANE

Nella penisola italiana, 22 zone franche urbane beneficeranno di 50 milioni di euro l'anno in incentivi e agevolazioni fiscali e previdenziali.
Le zone franche urbane sono state selezionate dal Ministero dello Sviluppo Economico e sono localizzate in undici regioni italiane con maggioranza nel Sud Italia.
Zone selezionte: Catania, Gela, Erice in Sicilia; Crotone, Rossano e Lamezia Terme in Calabria; Matera in Basilicata; Taranto, Lecce e Andria in Puglia; Napoli, Torre Annunziata e Mondragone in Campania; Campobasso in Molise; Cagliari, Quartu Sant'Elena e Iglesias in Sardegna; Velletri e Sora in Lazio; Pescara in Abruzzo; Massa Carrara in Toscana e Ventimiglia in Liguria.
RESEARCH FOR THE BENEFIT OF SMES
The European Commission launch a programme for strengthening the innovation capacity of European SMEs and their contribution to the development of new technology based products and markets by helping them outsource research, increase their research efforts, extend their networks, better exploit research results and acquire technological know how, bridging the gap between research and innovation.
The programme is opened only to the SMEs. If you want to participate please Ask for more information
The Wo